John Hennessy is responsible for the overall direction and management of Hennessy Group including management of our apartment and commercial properties, new development work and finance, and consulting.  John is particularly dedicated to leveraging our organizational strengths in improving Milwaukee's Near West Side and Westown (the west side of Downtown) communities.ohn Hennessy
Further, John currently serves both neighborhoods in community economic development leadership roles as a member of the Avenues West BID Board and as a Westown Association Board/BID Member and CEO Committee Chair.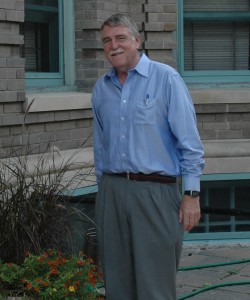 Some of John's accomplishments years include the following:
Spearheaded start-up of urban real estate development firm, i.e. Hennessy Group.
Completed three National Register Historic renovations in transitional urban Neighborhoods, the Kilbourn Knoll Historic Apartments, the Saint James Court Historic Apartments, and the Lincoln School Historic Apartments.
Developed two architecturally significant/economically catalytic, newly constructed, condo style buildings in Milwaukee's Marquette Neighborhood, The Nicole & Tim's Place.
Used various layered financing sources to accomplish neighborhood development projects including historic tax credits, affordable housing tax credits, owner equity, corporate equity, various sources and structures of debt financing, City grants, other grants, etc.
Developed management approaches which were used successfully in transitional urban areas.
John has BS in Electrical Engineering from University of Dayton and an MS in Biomedical Engineering from Northwestern University. Prior to the formation of Hennessy Group John held various engineering, marketing, and sales positions with General Electric.
Outside of work John spends time as much time as possible his wife, Candy, and with their children; he also swims in open water and bikes and competes in Triathlons as a relay team member.
John's personal philosophy in life and business is to listen to the market, to take good care of your customers/tenants, and to do a quality job.
Email jhennessy@hennessygroup.net
Meet the Staff